Best Walking Boots
Best Walking Boots
Where do you use your walking shoes?

The right shoe for the right activity
It is useful to know which activity you are going to going to partake in when deciding on a pair of hiking boots. For example, mountaineering demands a different type of walking shoe compared to normal hiking. The different types of hiking are divided into four main categories, namely: Class A, Class B, Class C and Class D. In addition, there is often also distinguished subcategories.

Below is an overview of the different categories of walking shoes and they activities that they are appropriate for.
Which category of hiking shoe do I need?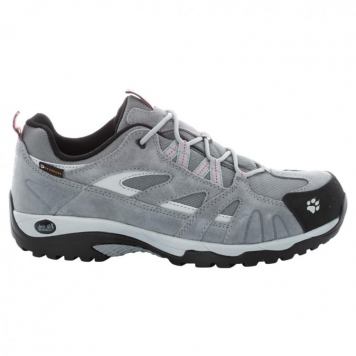 Category A
Category A Walking shoes are lightweight and flexible making them suitable for light hiking or for everyday use. The shoes are particularly suitable for use on flat or gently sloping terrain and are therefore ideal to wear while walking through the woods or in a park.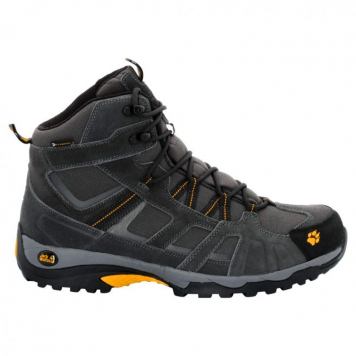 Category A/B
Category A / B Shoes provide more support and strength than Class A walking shoes, but are not as stable as category B walking. These shoes are especially suited to hilly terrain or to wear during long distance walks. The flexible sole makes the shoe suitable for everyday use.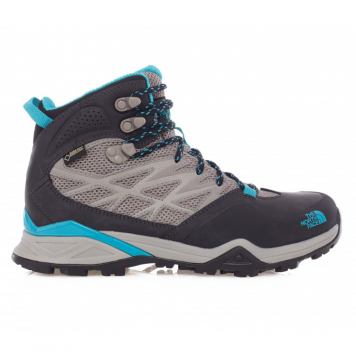 Category B
Category B Hiking boots are mid-to-high hiking boots that are suitable to wear in mountainous terrain during walks such as the Alps or the Ardennes. These shoes are much stiffer than walking shoes in the A category and also provide more support. These shoes are not suitable to wear on flat terrain.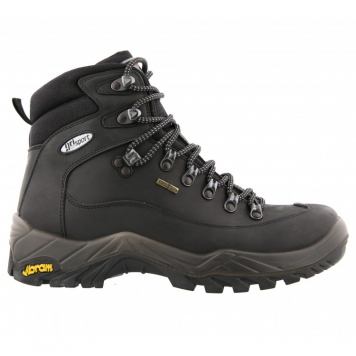 Category B/C
B / C Shoes have a high calf that provides optimum support for the ankles. The sole of these shoes is relatively rigid so that it can only bend at the widest part of the shoe and you are less prone to the ground. The sole provides extra cushioning and has excellent shock absorption. This category is recommended for hiking with a heavy backpack.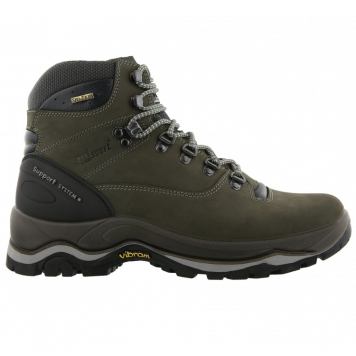 Category C
Category C Shoes are great for long trekking trips where you have to carry a heavy backpack. These shoes are also suitable for binding under crampons, so they are perfect to wear during glacier crossing. The soles of these shoes are stiffer than the soles of shoes from the B / C category, but they are still flexible.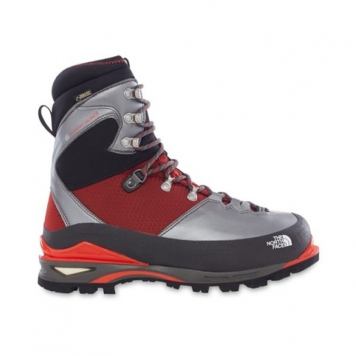 Category D
Category D Walking shoes are suitable to wear during extreme treks and climbs in high mountainous areas. These shoes have a stiff sole that is flexible, because crampons can be attached to the bottom. Category D hiking boots are especially suitable for mountaineers commanding rugged terrain, but are not ideal for long walks on flat ground.
How can I walk as comfortably as possible?
Hiking Socks
Hiking Socks are an essential part of your hiking equipment. If you are not wearing the right socks, you may encounter a lot of uncomfort. For example you will have an increased risk of getting blisters and sore feet. There are special socks which are suitable to wear while walking. These socks have a unique fit and are also shock absorbent, which provides optimum support while walking.
Insoles
Additional to having suitable socks, the insole of your shoes need to be correcly positioned so that they are able to provide support. If you feel like the insole is not supporting the bridges and natural shape of your foot, then it is advisable to insert a new insole. Various insoles are available, each with unique properties. Take a look at which the type of insole best suits you.
Shoe Care
Camping, hiking, walking and other outdoor activities often demand you to wear hiking boots. To maintain the quality and appearance of the hiking boot, it is wise to regularly maintain your shoes by treating them with special foot care resources. Outdoor Supply has a wide range of foot care supplies that are suitable for the various types of materials that the shoes are made of.
Cleaning and Maintenance
How can I take the best care of my walking shoes?
Walking shoes are relatively expensive to purchase and therefore you will want to take care of them so that they last as long as possible. You can do this by regularly cleaning the shoes. If your shoes are properly maintained, it will make them remain comfortable, flexible and waterproof for many years. To do this the shoes need regular GORE-TEX® membrane treatment.
Washing and Drying
When you come back from a walk or trekking trip is important to get the shoes clean and especially dry. This can be best done by removing the laces, so you can totally pull open the lip of the shoe. The footbed usually absourbs a lot of moisture and can therefore have trouble becoming completely dry. It takes approximately 24 hours for a leather shoe to be fully dried.

Note: Never leave your leather shoes to dry near a heat source such as a fireplace or heater. You can can dry the shoes most effectively in a dry, well ventilated area at room temperature.
Cleaning
Are your shoes very dirty and covered in mud? Then it is time to treat your shoes with a special detergent. Before you do this, you have to brush off the big pieces of mud and then rinse the shoe in warm water. After the mud has all come off of the boots, it is then important to leave the shoes to dry completely so that they are not damp when you put them on and will be more prone to becoming smelly.

If your shoes are only slightly soiled? then it is even fine to clean them with a damp cloth.
Surface
After cleaning the leather the pores of the boot are 'open'. This makes the shoes easy to absorb moisture. The pores of the shoes must therefore be closed again, and this is called impregnation.

To impregnate your shoes need a special impregnationspray. This spray is applied to the whole shoe, and then allowed to dry for 24 hours, for the spray to take full effect. Regularly impregnating your shoes is important so that you can control the moisture accumulation to take care of the leather.
Care
It is advisable to regularly take care of your shoes with shoe care products. This prevents the leather of the boots becoming brittle or tearing. It also facilitates retaining the fit, flexibility, and durability of the shoe.

You can choose a wax shoe polish or cream and rub it on surface with a cloth or a brush. Oil and fat is not recommended because the shoe will lose stability and strength, this also clogs the pores of the leather. To set the product you need to blow dry the shoes with a hair dryer. This allows the polish to better penetrate the leather.
Our Top Brands

Lowa boots are known for their high quality. This brand puts a lot of care into the development of walking shoes which ensure ultimate walking comfort, something which is definately needed on long journeys. Lowa Shoes ensure a comfortable fit and maximum protection.

Jack Wolfskin sounds familiar to almost every outdoor enthusiast. The brand produces quality German outdoor products which offer a perfect combination of functionality and comfort. Jack Wolfskin hiking boots are a good example of beautiful shoes which allow you to fully enjoy nature.

The Italian brand Grisport is an absolute star when it comes to walking comfort. The company has specialized in the development of hiking boots with a streamline design and maximum comfort. The boots from this brand use new technologies and innovations in the field of sustainable production.

Salomon creates outdoor products that stand out due to the high user comfort. The Regatta hiking boots are available in categories A, A / B and B and are all available in various colours. Shoes from Salomon are perfect for hikingtrips or long walks.

The North Face is a very popular brand among both young and older outdoor enthusiasts. The American company has over 45 years of experience in developing its qualitative hiking equipment designs. Guaranteed walking comfort!

Regatta is a major player in the market of outdoor products. Regatta has a wide range of walking products in different categories, styles and colours. Regatta hiking boots are sturdy, functional and have excellent build quality.
A Selection from the Range: