Best Ski Goggles
Best Ski Goggles
Various kinds of Goggles
Ski goggles are available with different types of lenses. The purposes vary but includes goggles for overcast, average sunlight, bright sunlight, and very bright sunlight. We will explain the characteristics for each type of lense.
Black and Grey
The colours that offer the best filtering of light is black and grey. Goggles with this colour of lenses are also popular among other winter sports since this colour of lenses are best able to avoid bright light and glare. Although colours aren't properly displayed by black and grey lenses, it is more difficult to estimate depth when there is less light (e.g. in cloudy weather).
Gold / Orange
In the dark or overcast, a gold, orange or brown lense is the best. These colours are best able to determine the differences in the landscape. Through this contrast, you are better able to assess differences in height.
Red / Orange
While most ski goggles have several interchangable lenses, there are also people who only want one lense colour. Red and orange are the most suitable since they may be used for both sunny and cloudy days. The versatility of this option makes it the best choice.
Yellow
For dark and cloudy days on the slopes, you can choose a yellow lense. This lense colour will allow you to see many contrasts which will sharpen your vision. The ability to see contrasts is very important when you are moving fast.
Pink
When you wish to use your goggles in the evening, it is best to choose a pink lense. This colour is like yellow and gives you sharper vision that can be used in the dark.
Cylindrical or Spherical lenses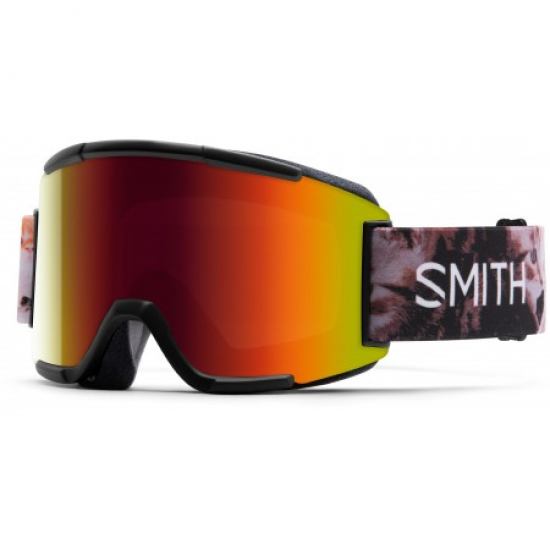 Cylindrical Lense
A cylindrical lense is a flat lense that is more common in economically priced goggles. A cylindrical lense is characterised by having a wide viewing field that has less broken down light than a spherical lense.

Recommended for:
+ Beginners+ Infrequent skiers+ Price range: £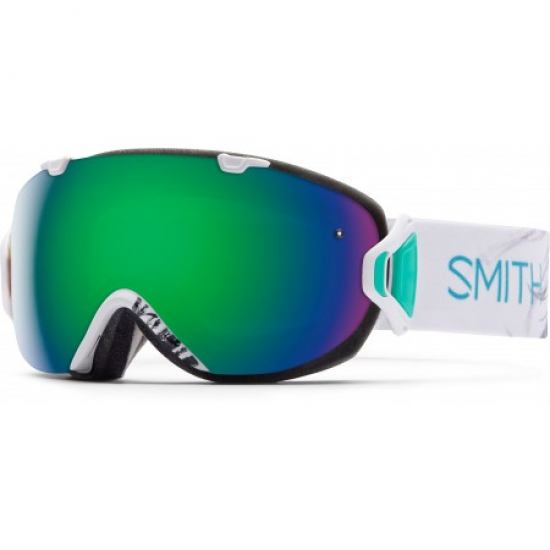 Spherical Lense
A spherical lense is convex in shape. This type of lense provides a wider field of view with less glare in your eyes. Additionally, the light reaches your eyes in a straight line so your view is less distorted.

Recommended for:
+ Frequent skiers+ People with bad eyes+ Price range: ££ - £££
Additional Choices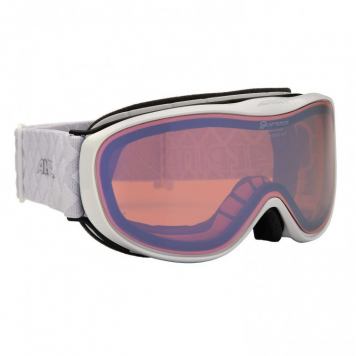 Anti-Fog Coating
While skiing or snowboarding, there are few things more annoying and dangerous then fogged up goggles. Many goggles are now equipped with an anti-fog coating. This layer on the inside of the goggles prevents the formation of condensation.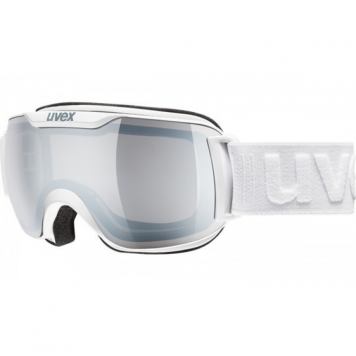 Reflective Coating
Reflective coating is used to reflect more light and prevent glares that may hinder vision. Today, all goggles with different coloured lenses offer a reflective coating.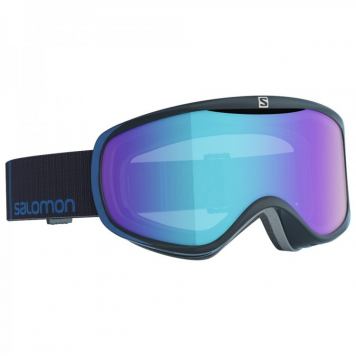 Interchangeable Lenses
A removable or second pair of lenses can be very valuable when the weather or light suddenly changes. You can choose lenses for dark or bright light, depending on the situation.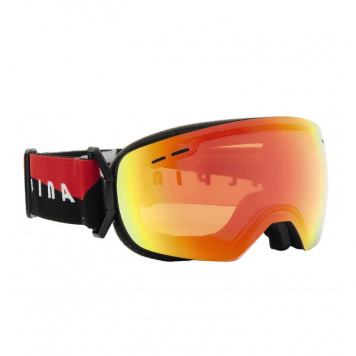 Polarised Lens
The reflection or glare of light on surfaces such as snow can be very harmful to your eyes. By utilising goggles with a polarised lens you can better protect your eyes from the reflection of light. Goggles with a polarised lens also ensure that you can see details exceptionally.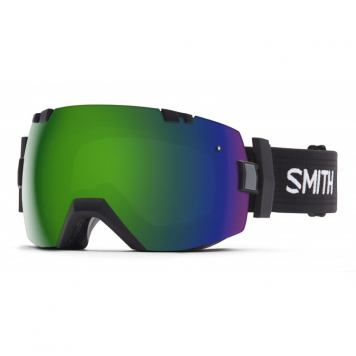 Photochromic Lens
You can also choose goggles with a photochromic lens. Ski goggles with this type of lens are suitable for all weather conditions, as the lens automatically adjusts to the lighting conditions. In cloudy conditions the lens will lighten and in the opposite situation, on a sunny day the lens will go darker. The advantage of this is that you can continue to ski without having to change your goggle lens no matter what the weather conditions may be.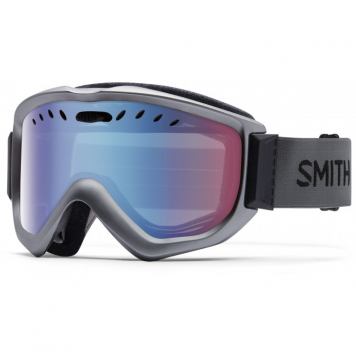 Over the Glasses
Do you wear glasses normally and are looking for goggles that fit overtop of glasses? This is not a problem! Some of the brands available on OutdoorSupply sells goggles that are suitable to wear with your glasses. These goggles provide extra space for the frame and the legs of your glasses. This type of goggles are sometimes referred to as OTG (Over the glasses). The OTG range is limited, but does have an advantage for those who do not wear contact lenses.
Price Range
Budget £0 - £ 45
For people who ski a couple of times per year or will only use their goggles sporadically, we offer more price friendly options. These goggles often have a single lense for darker weather, overcast, or moderate sunlight. These budget friendly goggles are not recommended for use in bright light.
Economic Choice £ 45 - £ 130
If you go skiing a couple of times per year and want a pair of goggles that are suitable for different weather conditions, are spherical in shape, and have a reflective or anti-fog coating, then Outdoorsupply has exactly what you are looking for. We understand that you do not need the best of the best but still want a high quality goggle. Our products in this category range from £ 45 - £ 130.
Exclusive £ 130 +
If you are a true lover of winter sports and prefer to spend the entire year on the slopes then you will require a good pair of ski goggles that will return on the investment. High end brands like Smith or Uvex, allow you to rapidly switch between lenses and offer a sharp image that does not get distorted by changes in altitude.
Our Brands



In 1965 Dr. Bob Smith established his brand that started with making eyewear. Smith was a dentist by profession and used his equipment when making the eyewear. With help from today's top athletes, he has created innovative and high quality Smith ski goggles.



The Germand brand Uvex is known for its excellence in winter sports products! Uvex is known for its innovative products that are packed with the latest technologies. In addition, they only use high quality materials so that the products are not only strong but also last for many years.



The Swedish brand POC has a mission to protect skiers by producing high end helmets and goggles. Since 2005, POC has produced these and other products in collaboration with scientists with the aim to create innovative products that provide skiers with optimal protection.


Alpina is a sports brand that focuses mainly on the sale of ski helmets and goggles. The Alpina goggles are good quality and are offered at a competitive price. This brand also sells eyeglasses for children and adults in various colours and designs.


Carrera is a brand from Austria which focuses on selling outdoor products. The goggles from this brands are extremely durable and come with contemporary designs. Carrera is constantly innovating and improving its collections.


The Salomon ski goggles are very user friendly and are known for their comfort. Furthermore, these goggles are affordable therefore have an outstanding value.
Best Selling Ski Goggles