Camping Checklist
Camping Checklist
Step 1: The perfect tent
Which tent do you need for your camping trip?
Although choosing the right tent might sound very straightforward, a lot of campers struggle to find the best one that suits their needs, particularly those who are just getting into camping. When you're camping, your tent is your base and your home; the last thing you want is a tent that is not protective or large enough. Always keep the number of people on the trip in mind, as well as the amount of luggage you will have, and the type of camping trip you're going on. There is a big difference between camping in a registered campsite and camping in mountainous regions, for example. We also recommend that you practise setting up your tent at home before going away, so you know exactly how it works and can find out before it's too late if there are any problems.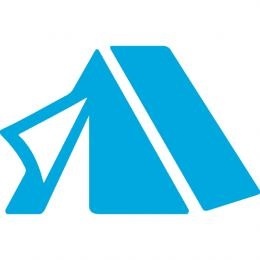 Dome Tent
A dome tent can be erected with fewer, or even no, pegs. This type of tent is therefore very useful if you are going camping in a mountainous region, as it might be harder to find peg-friendly terrain. Dome tents are compact, easy to set up, but still offer plenty of space. A very popular model.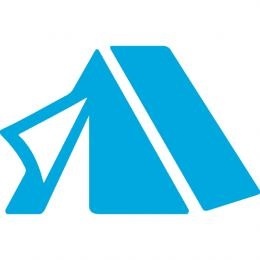 Tunnel Tent
Tunnel tents are very popular because of the high level of user-friendliness and the limited amount of space that this tent takes up. The poles in a tunnel tent are placed one after the other, as opposed to a dome tent, where the poles have to be crossed. This means that they are generally taller.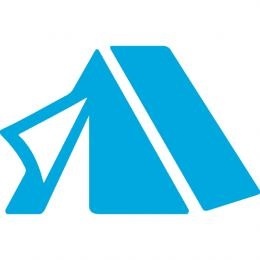 Family Tents
A family tent is ideal for when you're camping with children and don't want to have everyone in separate tents. Family tents are often equipped with multiple sleeping compartments and have extra room in the front / awning. More than enough space for your family and your baggage.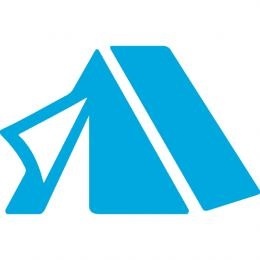 Hybrid Tent
A hybrid tent is, as the name suggests, a hybrid of a dome tent and a tunnel tent. The advantage of this is the ease-of-use of a dome tent combined with the space of a tunnel tent, as they often have a larger sleeping compartment. Ideal if you're looking for the best of both.


Step 2: Ensuring a good night's sleep
What do I need for a good night's rest?
Even when camping, you of course want to make sure that you can sleep as comfortably as possible. In order to get a good night's sleep when camping, there are a number of items that are essential; a comfortable sleeping mat or airbed, a warm sleeping bag, a sturdy ground sheet, and a soft travel pillow. Below you will find out more information about the most important essentials for the best sleep possible when camping.
Sleeping Mats
If you choose a sleeping mat, then it is normally self-inflating. This means that the mat blows itself up as soon as it is unrolled. The advantage of a sleeping mat is that it is less prone to damage in comparison to an airbed, for example. In addition, sleeping mats are generally quite lightweight and are therefore easier to pack and transport. Ideal for if you will be carrying your gear on your back.

Tip: Make sure that the ground you will be sleeping on does not have anything sharp on it. Also, allow the mat to inflate itself; manually inflating it can often reduce the lifespan.


Air Beds
The advantage of having an airbed with you on your camping trip is that it is very comfortable. In addition, when deflated, an airbed takes up very little space. However, air beds do have their drawbacks. For example, they are often not thermal and tend to be more fragile than sleeping mats. You therefore need to make a decision about whether longer durability or higher comfort is more of a priority.

Tip: Want to make sure that your air bed fits in your tent? Inflate it at home before your trip in order to measure it. That way you know that it will fit in your tent before it's too late.


Sleeping Bags
It is very important that your sleeping bag offers you the right level of insulation. Even in summer, it can get very cold at night, so it's important that your bag is warm enough. There are two types of sleeping bag to choose from, namely a 'blanket' model or a 'mummy' model. Blanket model sleeping bags are heavier than mummy sleeping bags and tend to take up a bit more room, however they tend to be better suited in warmer climates. Mummy sleeping bags, on the other hand, tend to be more compact to store and more lightweight. There is, however, less room for your legs. Which sleeping bag is best for you therefore depends on the season and on the type of camping trip you are going on.
Step 3: Preparing a lovely meal
Camp Kitchen Essentials
Camp kitchen equipment is an essential part of your camping equipment. Having the right pans and gas system means that you can easily prepare decent meals during your trip. Absolute must-haves during your camping trip are:

Stove: Here at Outdoorsupply, you will find a great range of camping stoves and gas tanks. Whether you need a stove for brewing a cup of tea or cooking a meal for your family, we have stoves for every need!

Pots and pans: If you're looking for a sturdy, durable set of pans, we recommend going with stainless steel. Also make sure that you have a set that can be stored compactly so that it doesn't take up too much space.

Cups and cutlery: A meal kit or cutlery set is of course a must-have for any camping trip. We offer a great range of cutlery sets and travel cups that will make a great addition to your camp kitchen kit.
Step 4: Having the right equipment to hand
Camping Furniture
When camping, you will want to have as many home comforts as possible, which is why it's a great idea to invest in some high quality camping furniture, such as chairs. We offer a great choice of camping chairs here at Outdoorsupply from some of the most popular camping brands around. These chairs are comfortable, lightweight, and easy to transport.
Knives & Multi-tools
Having a pocket knife or multi-tool available can really come in handy in a range of scenarios. You should therefore make sure that you have one as part of your camping equipment. Knives can be useful for cooking, setting up a tent, fishing or survival trips. It will make a very versatile and practical addition to your camping gear.
Chargers
If you know that you won't have access to power while on your camping trip, but still want to use electronics, then a power bank, charger, or remote power source is a great gadget to have. Goal Zero is the ideal brand when it comes to ensuring you have portable power in remote areas, with a great choice of power banks in a range of sizes and models.
Water Filters
There are a lot of countries in which you will need to purify water before drinking it, so if you're planning a trip abroad, having a good water filter with you is a must-have. In some countries it's not a precaution, it's an absolute must. The water filters that we have here at Outdoorsupply are high quality and will ensure the cleanest drinking water.
Step 5: Light in the dark
Lighting
As you will likely not have access to power during your camping trip, light might not always be available, although it is very important. In order to make sure that you still have light when it gets dark outside, we here at Outdoorsupply have a wide range of lighting options to offer you.

Travel Lamps: We offer electric travel lights of all shapes and sizes in our assortment; from lightweight torches to larger lamps for lighting your whole tent. When choosing a lamp, be sure to note which batteries you will need, the weight of the lamp, and the light range.

Torches / Head Torches: Alongside travel lamps, we recommend that you always have a torch or head torch to hand in your equipment, either to complement the lamp or as a reserve in case your lamp fails. We have a broad range for you to chose from from some of the best brands.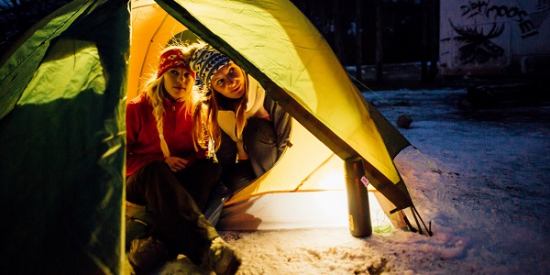 Step 6: Handy extra accessories
Mosquito Nets
A mosquito net is a great accessory to have in your camping equipment, particularly and in summer when there will be more bugs around. This will keep all mosquitoes and other insects out of your sleeping area, ensuring a much more comfortable trip. Here at Outdoorsupply, you will find an extensive range of mosquito nets that are ideal for travelling and camping.
Hammocks
If you're going to have some down time at your campsite, then a hammock is a comfortable extra accessory to have. A hammock can provide the ultimate relaxation after a long day of hiking, trekking, or exploring. Whether for a quick afternoon nap or simply as an even more comfortable alternative to a chair, a hammock will definitely come in handy.
Rucksacks
Will you be going on day trips or hikes during your camping trip? Then a decent rucksack is a definite must-have. We here at Outdoorsupply have an enormous selection of rucksacks in all shapes and sizes from some of the best brands on the market, including brands like Osprey, Herschel, Fjällräven, Eagle Creek, Deuter, Dakine and many, many more.


A handy checklist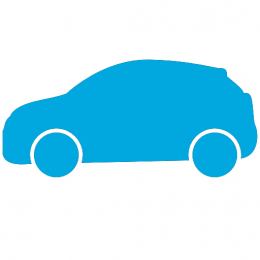 Car
✓ Car seat
✓ Tools
✓ Roof box
✓ Roof box carrier
✓ Warning Triangle
✓ Motor oil
✓ Coolant
✓ Lamps
✓ Windscreen liquid
✓ Driving Licence
✓ Snow chains
✓ Map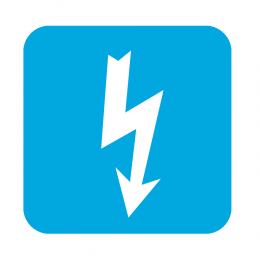 Apparatus
✓ Batteries
✓ Power banks
✓ Cables
✓ Camera
✓ Mobile
✓ Chargers
✓ Phone charger
✓ Adaptors
✓ Lighting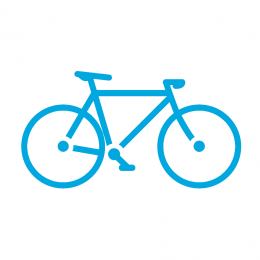 Bike
✓ Helmet
✓ Map
✓ Clothing
✓ Bike carrier
✓ Raincoat
✓ Waterproof trousers
✓ Wellies
✓ Tyre repair kit
✓ Reserve parts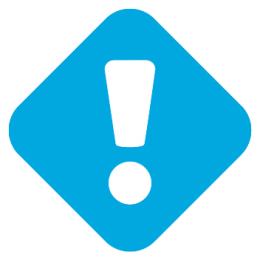 Miscellaneous
✓ Bin bags
✓ Books
✓ Camping guides
✓ CDs
✓ DVDs
✓ Travel guides
✓ Notebook
✓ Puzzles
✓ Paper
✓ Pens
✓ Tape
✓ Scissors
✓ Tissues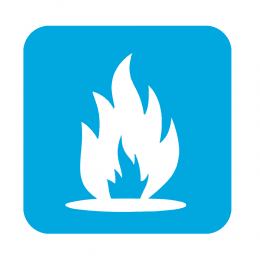 Kitchen
✓ Ligher
✓ BBQ
✓ Camping set
✓ Cups
✓ Pots and pans
✓ Kettle
✓ Stove
✓ Gas tank
✓ Kitchen roll
✓ Hob
✓ Herbs and spices
✓ Lunch box
✓ Cutlery
✓ Travel mugs
✓ Fire starter
✓ Water filter
✓ Water bottle

Kids
✓ Car seat
✓ Changing pad
✓ Baby sleeping bag
✓ Begging
✓ Pram
✓ Camping beds
✓ Bottle
✓ Clothing
✓ Toy
✓ Nappies
✓ Bib
✓ Pyjamas
✓ Wrap cloth
✓ Swimwear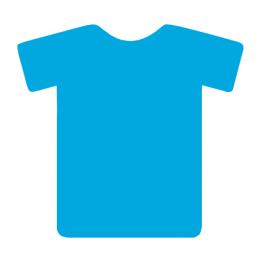 Clothing
✓ Jacket
✓ Joggers
✓ Shorts
✓ Raincoat
✓ Waterproof trousers
✓ Wellies
✓ Socks
✓ Underwear
✓ hat
✓ Cap
✓ Pyjamas
✓ Beanie
✓ Shoes
✓ Flip flops
✓ Detergent
✓ Swimwear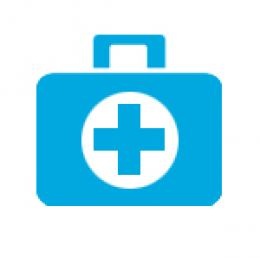 Medicine
✓ Anti-mosquito spray
✓ DEET
✓ First Aid kid
✓ Poison piston
✓ Vaccines
✓ Prescriptions
✓ Medical passport
✓ Pet passport
✓ Travel insurance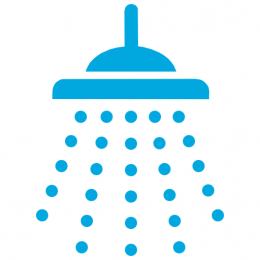 Toiletries
✓ Sun cream
✓ After sun
✓ Anti-conception
✓ Brush
✓ Body lotion
✓ Day creme
✓ Shower gel
✓ Eau de toilette
✓ Hairdryer
✓ Towels
✓ Hair gel
✓ Sanitary pads / tampons
✓ Make-up
✓ Night cream
✓ Nail polish
✓ Razor
✓ Shaving agent
✓ Shampoo
✓ Toothbrush
✓ Toothepaste
✓ Toilet paper
✓ Flannels
✓ Cotton swabs
✓ Soap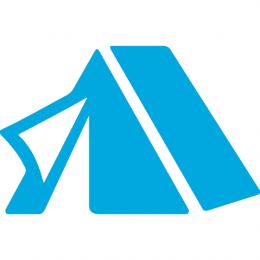 Sleeping
✓ Inner tent
✓ Outer tent
✓ Blanket
✓ Quilt
✓ Quilt cover
✓ Ground sheet
✓ Sheets
✓ Pillows
✓ Mosquito net
✓ Airbed
✓ Pump
✓ Mattress
✓ Mattress repair kit
✓ Guy ropes
✓ Sleeping mat
✓ Sleeping bag
✓ Storm ropes
✓ Tent poles
✓ Rope
✓ Awning
✓ Camping bed
✓ Travel lamps / torches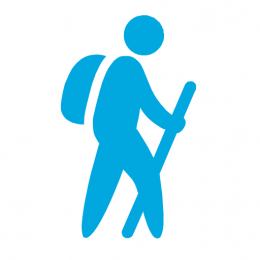 Hiking
✓ Backpack
✓ Rucksack
✓ Compass
✓ Jacket
✓ Hip bag
✓ Wellies
✓ Rainwear
✓ Walking boots
✓ Insoles
✓ Water bottle
✓ Head torch
✓ Torch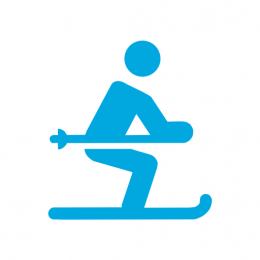 Winter Sports
✓ Gloves
✓ Beanie
✓ Ski trousers
✓ Ski jacket
✓ Ski goggles
✓ Ski helmet
✓ Snow boots
✓ Ski poles