Sorel Brand
Sorel Brand
Sorel's Story
From function to fashion
In 2009, Sorel saw a change in strategy; as a giant in terms of outdoor brands, they entered the world of fashion and design. Sorel brought with them an entirely new look with beautiful designs. From this point, Sorel developed from an outdoor brand that was initially known in winter sports and polar regions, into a brand that offered a complete collection for winter in cities.

The most well known Sorel snow boot models are Caribou for men, and the Joan of Arctic for women. These boots have grown wildly popular, not only for outdoor and winter sports enthusiasts, but also with Hollywood stars such as Brad Pitt or Kate Hudson.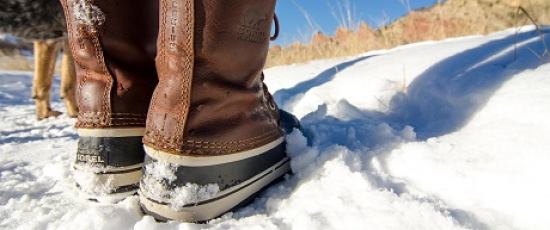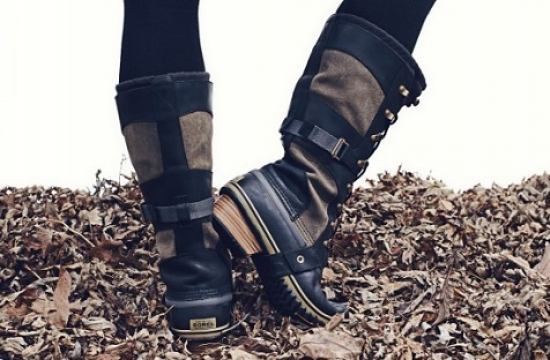 Combining style and functionality
Of course, Sorel winter boots stand for quality and durability. And although craftsmanship is a priority, and Sorel initially makes products that are virtually indestructible, they are developing a new way. In the future, Sorel wants to continue to focus on fashionable models. Sorel knows that style and function come together perfectly, and want to show this in their future designs.

Sorel has already taken big steps, but they're not stopping there. Style and function are combined in already existing, classic models, but this combination will also be in new models as well. Of course, Sorel will also ensure that the comfort of their boots remains unparalleled.
Different models by Sorel
Sorel® 1964 Pac
The Sorel 1964 Pac series consists of a collection of snowboots that will keep your feet warm and dry in frosty weather conditions. The snow boots in this series feature a stylish collar of faux fur and can withstand temperatures up to 40 degrees below zero. The rubber sole with fishbone pattern ensures that you will not slip on ice or other slippery surfaces.



Sorel® Caribou
Sorel Caribou snow boots will protect your feet from all cold weather conditions. The snow boots earned their name due to the soft Caribou wool, which the inner lining is made from. This inner lining will always keep your feet warm, even up to temperatures of -40 degrees celsius. The Sorel Caribou boots have a thick, sturdy rubber sole that ensures optimal grip on slippery surfaces. Ideal for during the winter season!

Sorel® Tivoli
Sorel Tivoli snow boots are made of waterproof full grain leather. This will keep your feet warm and dry while walking through the snow. Also, the shoes in this collection feature a removable EVA footbed for ultimate walking and wearing comfort. The extra heel reinforcement ensures stability, and the snow boots in this series are also equipped with a sturdy yet stylish design.


Sorel® Paxson
The Sorel Paxson collection consists of a series of tough men's boots made from first-class nubuck leather. These boots feature a breathable diaphragm and have an EVA footbed for ultimate walking and wearing comfort. The Sorel Paxson's shoes are fitted with extra reinforcement around the heel and a sturdy rubber sole for optimal grip while walking.



Sorel® Joan of Arctic
The Sorel Joan of Arctic collection consists of a series of beautiful winter boots, all of which have a stylish design. The Joan of Arctic collection will ensure that you look great while braving the cold, as the boots from this series are resistant to a temperature of -30 degrees celsius. The design of these boots has made use of robust and durable materials.



Sorel® Yoot Pac
The Sorel Yoot Pac collection has been specifically put on the market for adventurous youths. The snow boots from this collection are super warm and can withstand temperatures of 40 degrees celsius below zero. In addition, the soles are made from vulcanised rubber with a fishbone pattern, so that you retain optimal grip on slippery surfaces. The ideal snow boots during hiking in the snow!


Sorel® Snow Commander
The Sorel Snow Commander collection has been especially designed for children. These snow boots have a cool design, and make sure your child can have hours of fun in the snow without getting cold or wet feet. The snow boots in this series have a waterproof rubber sole and a wonderfully soft fleece lining.




Sorel® Newbie
The Sorel Newbie snow boot collection is perfect for keeping your feet warm this winter. These boots are water resistant and have a very soft fleece lining, so you will be able to walk around in the snow without your feet getting wet or cold. This line of snow boots also have a removable footbed, so you can be sure that these boots will always fit you perfectly.


Best sellers from our Sorel collection: