Patagonia Brand
Patagonia Brand
Patagonia

"Build the best product, cause no unnecessary harm, use business to inspire, and implement solutions to the environmental crisis."

Patagonia was founded in 1973 by the outdoor mountaineer and adventurer Yvon Chouinard. The company originally began by developing products made for climbing, but later expanded their scope by focusing on the sale of equipment for many outdoor sports, such as surfing, hiking, trail running and snowboarding. Patagonia develops clothing for "silent" sports, which here means sports that don't require an engine. Their beliefs about the relationship between human and nature are central to this ideal. Patagonia is driven by their love and passion for nature, and this can be clearly seen in every product that the company creates.

Sustainable production
Patagonia: Out to change the industry
Patagonia is known for their sustainable production process, in which they try to have the smallest possible impact on the environment. Patagonia gladly gives lovers of the outdoors a peak at their process of production. The management of the brand wish to remain transparent about their products, and their transparency strengthens their image as a company that values the relationship between mankind and nature. Be honest: doesn't it feel better to practise your favourite sport while wearing durable, sustainable clothing? Here you can read about Patagonia's initiatives for reducing their impact on the environment.

Further down on this page, you can also find out more about which sustainable materials are used in the production of Patagonia clothing and accessories.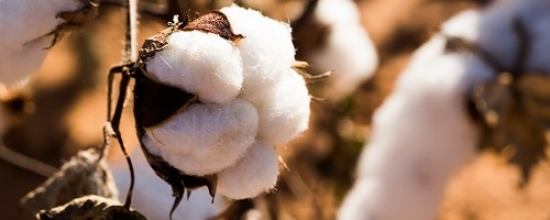 1% for the planet
Patagonia's 1% initiative has been ongoing since 1985, in which the company donates 1% of its profits to a diverse range of international environmental groups. The founder of Patagonia (Yvon Chouinard) set up a non-profit organisation in 2002 that encourages other companies to follow the same initiative.
Transparency is a must
To ensure transparency in their production process and to support their employees, Patagonia's surfing collection is produced in Fair Trade Certified™ facilities. This certification put strict regulations in place with regards to working conditions and environmental protection. This means that Patagonia knows for definite that nature is being respected.
Fair Trade
Patagonia is a part of the Fair Trade programme in order to raise the wages of its employees and to improve their living standards. The company pays a premium for every Fair Trade Certified™ Patagonia product. This extra money goes to employees in factories, who then decide how the money ought to be spent. The programme promotes the health and safety of all employees.
'Worn Wear'
Patagonia strives towards creating high quality products that will last for years, so that you don't have to keep looking for replacements. Alongside this, Patagonia has started a programme called 'Worn Wear', which is aimed at helping you to repair and mend clothing, or informs you about how to recycle clothes when mending isn't possible.
Use of sustainable materials
Organic Cotton
Patagonia has decided that they will only use organic cotton for their products. No harmful chemicals are used by the production of organic cotton, which is much better for the land, air, water, and other living things. What's more, is that you won't be able to tell the difference. Patagonia is certified by an independent third party to guarantee that all cotton used by the brand is 100% organic.
Recycled Polyester
Patagonia was the first brand to have the idea to recycle plastic bottles to create a soft fleece material. This material has been used in a wide range of products, such as the Capilene® base layers, shell jackets, board shorts and fleece jumpers. The use of recycled polyester reduces the use of crude oil and ensures a far lower level of land, air, and water pollution than with normal polyester materials.
Hemp
Hemp is a natural fibre with a very low impact on the environment. Growing hemp doesn't require the use of pesticides, artificial fertilisers, or other harmful things, which protects the land even better, as erosion is prevented. The hemp used by Patagonia is not officially certified as organic, but it is nevertheless produced organically. The brand does this simply by only working with natural ingredients. Patagonia makes some clothing from 100% hemp, but for some items mixes it with other natural fibres.
Yulex
Normally, neoprene is used for the creation of wetsuits; a material made from petrochemical crude oil. Because the production process for neoprene is very energy intensive and polluting, Patagonia decided in 2008 to collaborate with Yulex, a company that produces a sustainable, plant-based alternative to neoprene. Therefore, 80% less carbon dioxide is emitted during the production process in comparison to traditional neoprene.
Patagonia collections

Patagonia's line of jackets are sturdy, functional, and super comfortable. The soft materials used will guarantee that you'll never want to take this brand's clothing off! As well as their high level of comfort, Patagonia jackets will also provide you with protection against the rain, wind, and cold. A Patagonia jacket is an absolute must-have for your outdoor wardrobe. Patagonia has a great selection of jackets to choose from, the best of which can be found right here at Outdoorsupply.
Whether you're looking for a spacious duffel bag for camping or just a rucksack for a hike or walking holiday, you won't be disappointed with Patagonia's extensive collection of bags! Patagonia products are defined by their beautiful, durable, and sustainable quality, which means that they will last for a very long time. Patagonia's bag collection is no exception! A Patagonia bag offers you plenty of space to carry your belongings and is ideal to take away on outdoor adventures.


If you're in need of an extra layer for a thick, winter outfit, or just an extra bit of warmth in spring or autumn, then the Patagonia fleece collection is for you. The fleeces in Patagonia's assortment are made from high quality polyester, which not only feels very soft on your skin, but will keep you nice and warm. A fleece is a handy extra layer to have, and a fleece from Patagonia's collection is an absolute must-have for your outdoor wardrobe. View our selected assortment of the best Patagonia fleeces right here at Outdoorsupply.
Men's or women's?
Summer or winter?
A peek at our Patagonia collection: