Oakley Brand
Oakley Brand
About Oakley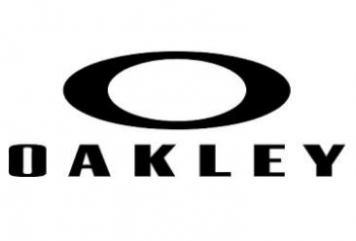 Origins
Since 1975, the Oakley brand has been producing items for the sports industry. The main goal of Oakley was to create products that would support professional athletes in achieving the best possible performance. Because of the unique combination of scientists and top athletes, this endeavour turned into a reality. Now, many years later, Oakley is still a brand used by famous athletes.

Oakley's products are no longer only for professional athletes, the brand now focuses on all kinds of athletes, from young to old. That means that there are also great ski goggles and ski helmets from Oakley available for everyone.
Technology
Oakley attaches great value to cooperation with science and scientists. By using new technologies and always striving for the best result, it becomes possible to make helmets safer without sacrificing comfort. Oakley ski goggles also protect you better against bright sun rays and provide visibility during different weather conditions. In short: the concept of Oakley works, and not only ensures a lot of extra safety, but also for extra fun in the snow. Click on the button below for an overview of the Oakley assortment available here at Outdoorsupply.

Ski Goggles
Oakley Ski Goggles
Oakley has a wide range of ski goggles. These ski goggles are equipped with various functions and features. For example, some models of ski goggles offer protection against bright sun rays, while others provide extra visibility during dark ski days. In addition, some ski goggles have a spherical lens for a clear optical image and other glasses have a cylindrical lens, which is ideal for beginners. Oakley ski goggles always offer protection against harmful UV radiation. Below is a small selection of the innovative technologies that make the Oakley ski goggles so special.

Which ski goggles are suitable for you depends on what you are looking to get out of your ski goggles. For more information about the function of a ski goggles and which colour glasses are best suited for you, you can take a look at our advice page about ski goggles.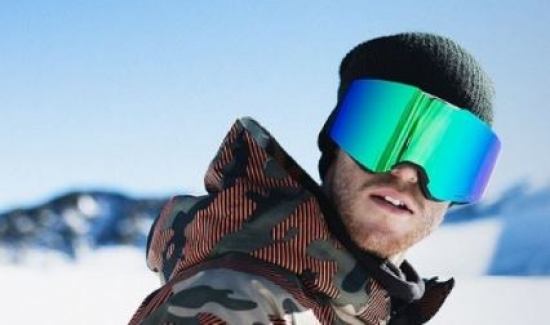 High Definition Optics®
Oakley lenses are particularly well-known because of the special High Definition Optics® use in the production process. Because these lenses ensure optimal bending of light rays, you can enjoy an extra clear and sharp field of vision. This is not only very comfortable for your eyes, but also ensures more safety on the slopes.
Prizm™ Lens Technologie
For those who enjoy a little extra quality, it is best to buy Oakley goggles that are equipped with the High Definition Optics® as well as the special Prizm™ lens technology. This technology provides an extra clear colour reproduction and increases the ability to see contrasts. With this combination, you are able to absorb your surroundings much more clearly.
Unobtainium
Oakley ski goggles are not only equipped with high-quality lenses, but are also exceptionally comfortable. For example, some models have the special Matter™ fit so that the goggles stay perfectly on your head. The special frame of Oakley goggles is made of the unique material 'Unobtainium'. This provides protection against impact and is extremely resistant to cold temperatures.
Ski Helmets
Oakley Ski Helmets
A helmet provides protection during a fall and can prevent serious injury. It is therefore no wonder that in some ski areas it is mandatory to wear a helmet. As with ski goggles, Oakley offers a wide range of ski helmets. Which of these ski helmets is suitable for you, also depends on what your needs are. Do you want an in-mould model or a hybrid ski helmet? Does the ventilation system have to be adjustable, and do you want to be able to remove the lining? What kind of protection system is also appropriate for your ski behaviour? Below is a small selection of the innovative technologies that make the Oakley ski helmets so special.

Which helmet is suitable for you depends on what you need from yoru helmet. For more information about our ski helmets and measuring the right helmet size, take a look at our advice page about ski helmets.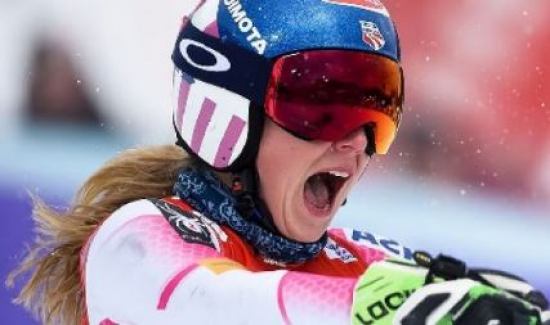 The MIPS® system
Some of the Oakley helmets have the unique MIPS® system for extra safety in the event of a fall. Thanks to this Multi-Directional Impact Protection System, the inside of the helmet rotates with your head during a fall, so hard blows are always completely absorbed by the helmet and your head is extra protected!
ABS-Hard Shell material
Some Oakley helmets have a special hybrid construction. This gives the helmets a light weight, as you would be used to from an in-mould helmet construction. Thanks to strategically placed ABS reinforcement on the specific Defined Impact Points, these helmets offer extra protection as you would expect from a hard shell helmet construction: the best of both!
Unobtainium
Oakley ski helmets not only offer great protection, they are also extremely comfortable. For example, some helmets have the special BOA-Fit system for optimal fit. Oakley helmets are also made with the special 'Unobtainium' material. This wear-resistant material has a light weight but offers all the protection you could need.
A peek at our assortment: