Lowland Outdoor Brand
Lowland Outdoor Brand
About Lowland Outdoor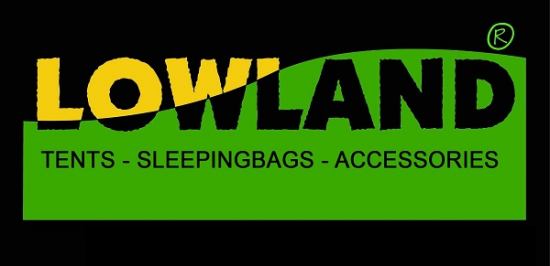 In the 1980s, the company 'Birdland' was founded by Dutchman Henry Verhoef. In this time, the company become specialists in designing tents and sleeping bags made with soft, warm down. In 2005, the company changed hands to Sietse Adema, from which point the company became 'Lowland Outdoor'. Adema began expanding their assortment with new product groups, but with their specialisation still being sleeping bags and expedition gear.

Perhaps the most important material in Lowland Outdoor products is down. The brand sees down as a natural, incredibly functional, and comfortable material. The down used by Lowland is locally sourced and is used in their popular range of sleeping bags.

Providing high quality products, constantly innovating, and listening to their customers' needs are Lowlands priorities. This is one of the reasons that they provide outstanding products and service.

Lowland Outdoor Sleeping Bags
Material: Down
Down is the material that is most widely used by Lowland Outdoor for their range of sleeping bags, and mostly refers to either duck or goose down. The brand also places importance on the level of purity of the down used in their products. The purer the amount of down used, the higher the insulation value. The purity of down is measured in a ratio of down to feathers. The highest attainable yield of down is 96% in relation to 4% feathers. The advantages of using down, as opposed to a synthetic filling, are that it generates a higher insulation value and that it is generally much more durable. This is particularly important in extremely low temperatures. The only downside, however, is that synthetic fillings dry more quickly than down.

Duck down or goose down?
Lowland Outdoor makes use of both duck and goose down in their high quality collection of sleeping bags. So what exactly is the difference between the two types of down? Goose down is generally bigger and denser than duck down. It also tends to be stronger than duck down. This means that less goose down is actually needed to achieve the same insulation value that you would need of duck down, and goose down offers a longer lifespan. On the other hand, duck down is cheaper alternative to goose down. However, both duck down and goose down are extremely comfortable, are very high quality, and are wonderfully warm.


'Mummy' or 'Blanket sleeping bag?
There are two kinds of sleeping bag models to choose from: mummy or blanket. Mummy models are the better choice for more extreme cold temperatures, as they are more form fitting and have hoods, which means that more heat is retained. They are also more lightweight and compact; ideal if you have a limited luggage capacity. However, if storage isn't a problem and you will be camping in milder temperatures, then a blanket sleeping bag is perhaps better for you. Blanket sleeping bags also tend to offer more space. The type of bag you need therefore depends on your luggage restrictions, what you find more comfortable, and the type of trip you're going on.

A selection from our Lowland Outdoor collection: