Le Chameau Brand
Le Chameau Brand
Timeline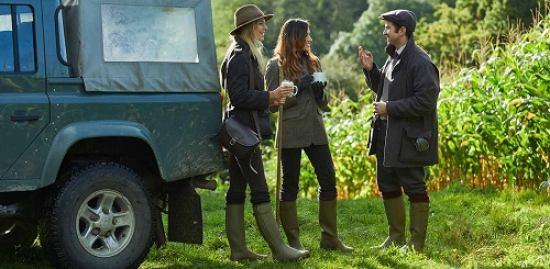 1927
Le Chameau was founded by Claude Chamot

1939
Whilst studying in Normandy, Claude started to produce boots on a larger scale

1949
The grand opening of a new factory in Casablanca called Le Chameau

1950
The first rubber boot with leather upholstery, called the Saint-Hubert

Today
Le Chameau has gained admiration and popularity around the world. Earning respect from outdoor professionals and sporting experts to style-conscious consumers
Le Chameau in short
Innovation
Le Chameau is the first bootmaker who:
- Combined rubber and leather
- Processed a zipper in their boots
- Processed a key in their boots
Le Chameau strives towards bringing innovation and technical advantages to future designs.
Maîtres Bottiers
After months of training and gaining experience, the craftsmen of Le Chameau received the special title of 'Master Bootmaker', or 'Maîtres Bottiers' in French.
Source
The origin of a Le Chameau boot starts with the design and the purchasing of materials. Le Chameau only makes use of the finest ingredients. That means that the natural rubber, leather and neoprene lining used are of the highest quality.
Colour
Le Chameau are professionals possessing the technical skills needed to colour natural rubber. On the one hand, this results in timeless boots with iconic shades such as Vert Chameau. On the other hand, this expertise results in seasonal shades consisting of subtle and refined nuances.
Why Le Chameau?
Performance & Authenticity
Le Chameau boots are known for their legendary quality. For years they remain beautiful, retaining both colour and quality, so you will enjoy your purchase for years to come. In addition, Le Chameau remains close to their heritage and original production methods, so you can count on a classic boot with a timeless look.
Comfort & Fit
Le Chameau customers have a great appreciation for the high-quality materials, comfort, construction and fit. Le Chameau has an extensive range of individual calf sizes and special fits, so that there's a suitable model for almost everyone. Le Chameau offers you a personal fit.
One of a kind
Le Chameau is the only brand that uses 'Master Bootmakers' who assemble all materials by hand. Every pair of Le Chameau boots is unique. Le Chameau gives customers a guarantee of 2 years from the date of purchase. If there is something wrong with the boots, then this is no problem.
Popular models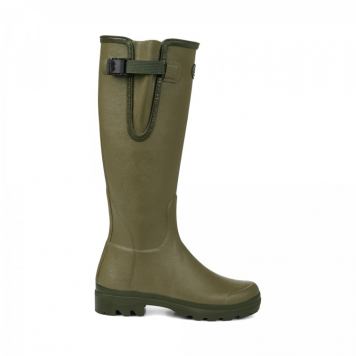 Le Chameau Vierzon
The Vierzon / Vierzonord collection from Le Chameau is known for its excellent quality in combination with a stylish design. These waterproof rain boots have a reinforced shaft with the width being adjustable thanks to a handy buckle. The sole has an all terrain grip so you won't slip on slippery surfaces.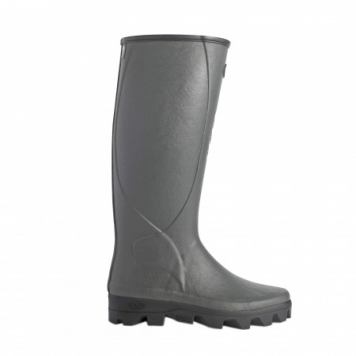 Le Chameau Ceres
The Le Chameau Ceres collection consists of a series of natural rubber boots of high quality. The boot distinguishes itself with its strong sole which is specially designed by Michelin, possessing the profile of a tractor tyre. These boots from the Le Chamaeu Ceres collection are lightweight.
Maintenance
These boots from Le Chameau are made from a natural rubber. This not only gives a nice look, but also ensures firmness. You may occasionally see a white powdery substance on your boots. This 'residue' is completely normal and you don't have to worry about it. These are insoluble particles of the rubber which has risen to the surface. These particles do not endanger the durability or performance of your boots in any way, but are unfortunately unavoidable as they're simply a by-product from working with the natural materials. To ensure that the Le Chameau boots are kept as long as possible, we have listed a number of do's and don'ts for you in terms of cleaning the boots below.
Do
For the perfect maintenance of your Le Chameau boots, we have put together a number of do's for you when cleaning your boots.
+Use only water and a brush when cleaning +Let the boots dry naturally +Allow the boots to dry completely and properly before using them again+Use a silicone spray and a dry cloth for the after treatment +Carefully handle the zipper and keep these clean
Don't
There are a number of things you should not do when cleaning your Le Chameau boots, namely:
-Do not dry the boots near a heat source such as a heater or fireplace-Avoid storing the boots in sunlight. This can dry out the rubber -Avoid aggressive cleaning agents, as these will damage the rubber -Fold them while storing -Do not pull too hard on the zipper
A peek at the collection from Le Chameau: