Icepeak Brand
Icepeak Brand
About Icepeak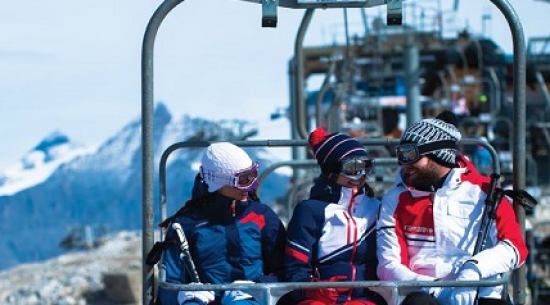 In 1996, the brand Icepeak was founded in Finland. Since then, the brand has expanded and become a brand known all over the world and has become one of Europe's biggest sports clothing brands. Icepeak predominantly produces clothing for winter, namely ski clothing. The brand has become part of several well known fashion organisations all over Europe.

Since it's formation in 1996, Icepeak has taken large steps in designing high quality clothing, and has been recognised for its achievements. For example, Icepeak is the official partner of the French national ski jumping team, is a sponsor of the Dutch TV programme Snowmagazine, and is a sponsor of the Norwegian cross country ski federation. These remarkable achievements just go to show how far Icepeak has come and how high quality their clothing is. Icepeak winter sports clothing is used by some of the top athletes in the world, which proves how highly valued this brand's innovative designs are.

It's not hard to see why Icepeak's clothing celebrates such high praise. Icepeak clothing is highly comfortable, ensures maximum freedom of movement, and makes sure that you are always optimally warm, without sacrificing breathability. Icepeak achieves this by using high-tech materials and technologies, including CoolTech, Icemax, QuickDry, and more, all of which ensure the best possible quality sports clothing.

Icepeak Clothing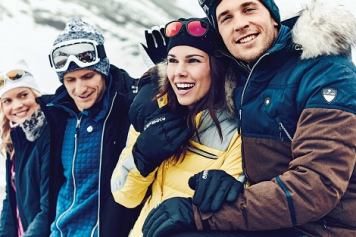 The Clothing
Icepeak specialises in sports clothing for the winter season, so you will find a broad collection of ski and snowboard clothing in their assortment. Icepeak clothing is designed with the whole family in mind, young and old, so that everyone is well-equipped to enjoy and make the most of the great outdoors. The clothing from this brand is also very practical without sacrificing style. Thanks to the technologies and materials used for their clothing, Icepeak offers you everything you could need to brave the cold in style. The designers themselves add a lot of finishing touches to the jackets and trousers that ensure a beautiful finish with stunning colours. Both the outside and inside of the jacket are planned with the utmost care and precision, which is why you will often find a contrasting colour scheme between the outside and inside of Icepeak jackets, ensuring a fun, playful look. Both the trousers and jackets are perhaps the most popular product groups from this brand, but are not all that Icepeak offers. In their collection, Icepeak has included a stunning collection of fleeces, sweatshirts, and even snow boots. All Icepeak clothing is maximally comfortable, warm, offer plenty of protection, and ensures that you will steal the show on the slopes.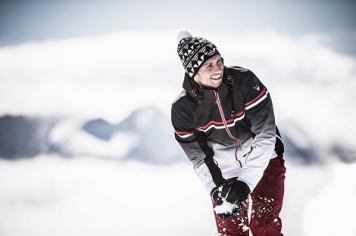 Practical Details
Winter sports are intense and demanding activities, so it's important that you have clothing with the perfect properties. The most important properties are waterproofing, keeping snow out, warmth, and maintaining maximum freedom of movement. This isn't just important for your safety on the slopes, but to help Icepeak achieve their ultimate goal: to ensure that you and your family and friends can enjoy all your winter sports adventures to the full and to make the best memories. The practical details and careful planning that goes into every Icepeak item of clothing helps to make this a reality and to maximise your comfort and enjoyment. Icepeak products have the RECCO system, for example, which ensures easily localisation in the event of any trouble on the slopes, such as an avalanche. There are also lots of handy pockets and compartments for things you will need, such as a ski pass. There are also snow gaiters on Icepeak clothing, so that snow and ice are kept firmly outside. Has your clothing gotten dirty? Well wit the QuickDry technology, you can easily wash your clothing in the washing machine at a low temperature. The clothing dries of super quickly, so you'll be back up and out on your skis or snowboard in no time.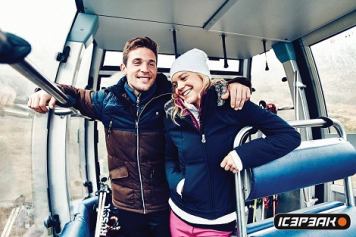 Materials & Technologies
Icepeak products are incredibly high quality and offer maximum comfort. In order to achieve this, the brand makes use of high-tech materials and technologies, such as Icepeak's Icetech fabric. This material is very functional when used for outdoor clothing. Icetech is completely windproof and waterproof, but also retains a highly breathable quality, ensuring that you won't overheat or feel clammy. Icestretch is another innovative material used by Icepeak, which ensures that the item of clothing offers plenty of stretch so that you maintain maximum freedom of movement and are always assured of the best fit possible. This material is also very lightweight, making ideal for winter sports. Another very successful innovation is Icepeak's Icemax material, which also offers superior waterproofing and windproofing, resulting in wonderfully warm clothing. Icetech Softshell is a multi-functional material that combines a lot of the desirable properties listed above. All of these fabrics help to contribute to a high quality, highly functional line of winter sports clothing. Icepeak also makes use of Chlorine Resistance, ensuring that the colour of the clothing doesn't fade, prevents bacteria, and offers a high UV Protection Factor (UPF 30+ / 50+).
Men or Women?
A selection from our Icepeak collection: