Goldbergh Brand
Goldbergh Brand
Goldbergh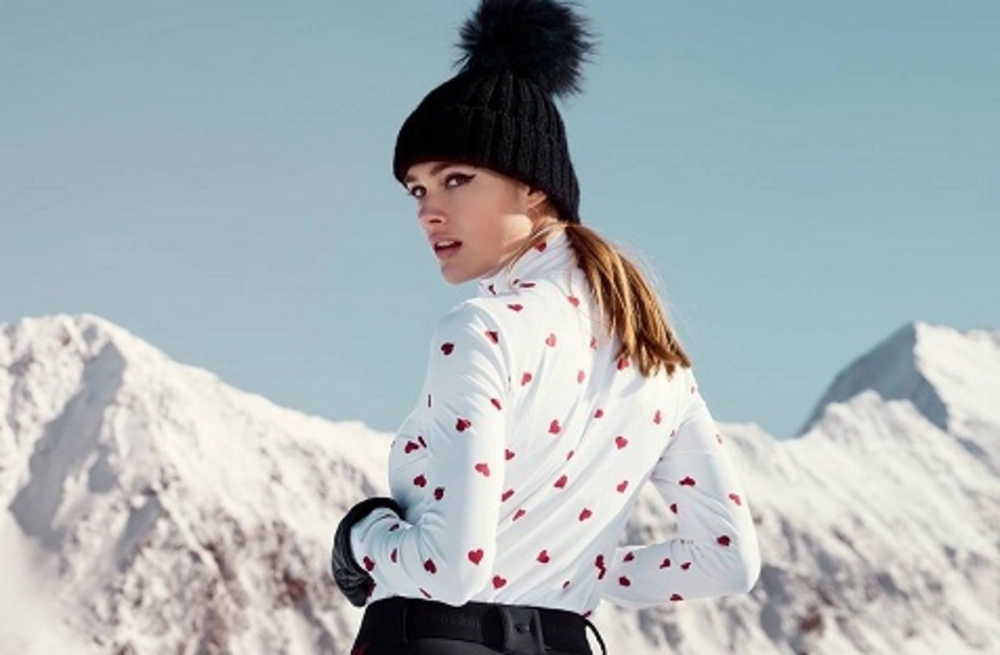 'The Goldbergh Standard'
Goldbergh was founded in 2010 by Sandra Peet and Lieke van den Berg. These two powerful women decided to try their hand in creating a new sportswear brands that offers luxurious clothing for women. This brand was to be powerful, modern, but also commercial. Thus in 2011, Goldbergh, the luxury winter sports brand, was born.

Goldbergh designs high quality sports clothing for fashion-conscious women who want to practise their chosen sport in style. In this brand's assortment you'll find ski jackets, ski trousers, and stylish winter accessories to complete your winter wardrobe. Goldbergh has outlined a new standard in luxury sportswear: The Goldbergh Standard.

The Goldbergh Standard is not only the perfect description of the style of the brand, but also about the high quality you can expect. With their winter sports clothing being made from the highest quality materials for your comfort and style, the Goldbergh Standard has raised the bar for winter sports clothing brands.

Goldbergh Collection
Goldbergh ski jackets are known for their modern designs and for the attention to detail. The jackets combine sturdiness, femininity, and luxury in a way that ensures a beautiful look on the slopes. With luxury features like fur collars or warm down fillings, everything has been thought of when it comes to Goldbergh's ski jackets. Stretch materials have also been used to ensure the best fit possible and to make sure that they are suitable for every woman. Aside from their style, these jackets also have very practical features, such as multiple secure pockets, strong zips, removable snow catchers, and so many more. Steal the show with a beautiful yet practical Goldbergh ski jacket.

Goldbergh's collection of ski trousers have become a huge favourite among winter sports enthusiasts because of their perfect fit. The trousers in this collection are made exclusively using WB400 material from the Swiss brand Schoeller. This fabric offers maximum stretch, ensures optimal protection against harsh weather conditions, and ensures a slim fit. Goldbergh ski trousers have an elegant, feminine fit that will conform to your body. Numerous royals have been spotted in Goldbergh ski trousers, and any fashion-conscious winter sportswoman can enjoy the high quality, fashionable style, and seamless fit of these high end ski trousers.
Alongside their high quality collection of winter sports clothing, Goldbergh has also produced a stunning collection of accessories to be combined with their clothing. Whether you're looking for a warm beanie with luxurious finishes, a pair a genuine leather gloves, a warm scarf for protection, or even a ski helmet, you will be able to find what you're looking for in this collection. Goldbergh accessories are made to match the same stylish designs of their clothing collections so that your entire winter sports outfit radiates luxury. Steal the show on the slopes and at aprés ski with these beautiful winter accessories.

A peek at our Goldbergh collection: