Goal Zero Brand
Goal Zero Brand
Goal Zero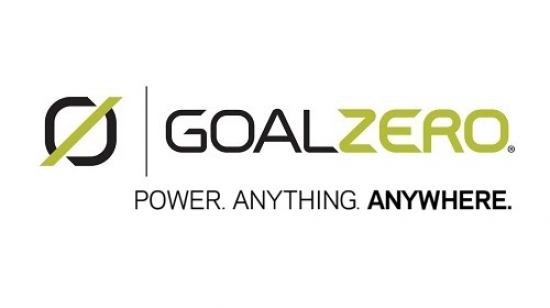 Solar Power Perfected
The US company Goal Zero was originally founded by Robert Workman, who wanted to help people out of poverty by teaching them how to set up a business. However, the company decided to specialise in something else, namely the creation of energy using solar power.

Today, Goal Zero aims to make a difference in everyone's lives, anywhere in the world. The business does this by providing handy power solutions to those looking for electricity at times when it is not available. Goal Zero sells power generators, durable solar panels, chargers and more, but also donates them in times of distress. For example, the company has already offered assistance to thousands of victims of tsunamis, hurricanes, floods, and other natural disasters.

Behind the name Goal Zero is an enthusiastic team of employees who focus on designing new products daily and improving old designs. The brand continues to innovate and look for new, smart solutions. The result of this is a beautiful range of products, which you can see by following the link below.

What can Goal Zero offer you?
Goal Zero Power Station
With a Goal Zero power station, you'll always have enough energy to charge your electrical devices. The power stations are available in various types of sizes and models, each suitable for loading different types of electrical appliances. For example, heavier stations can charge devices like small fridges and televisions. Therefore, these stations are not only very useful during an outdoor trip, but are also very useful for home use if the power goes out. Find out more about the popular Yeti power station collection here, or click the button below to view the full range.

View our full range of Goal Zero Yeti power stations on Outdoorsupply by clicking the link.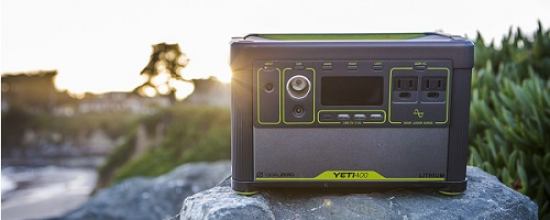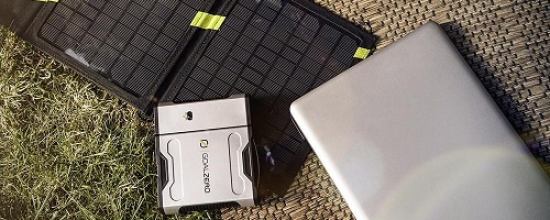 Goal Zero Solar Panel
Goal Zero has a wide collection of solar panels that can charge your devices. These solar panels can easily charge small devices like a camera or MP3 player, even in less than ideal weather conditions. Devices like a smart phone or tablet, however, need good, sunny conditions for a gradual and constant charge. To optimally charge your devices, Goal Zero always recommends to take a spare battery / charger as a buffer, or to be used in conjunction with the solar panel. The Goal Zero solar panels are sturdy, durable and waterproof. Ideal for travelling! View our Goal Zero Boulder and Goal Zero Nomad solar panels here.
Goal Zero Charger
Goal Zero chargers are very handy to quickly give your devices some power. At home, on the road, or on the go: Goal Zero chargers can be used everywhere. Goal Zero has a so-called 'compact class' with power banks that are ideal for charging smart phones, torches, digital cameras and more. Also, Goal Zero has a mid-size class with chargers that are more suitable for medium sized devices, such as large cameras and laptops. Both series can be found in our range of Goal Zero chargers.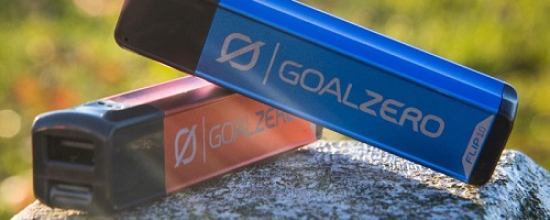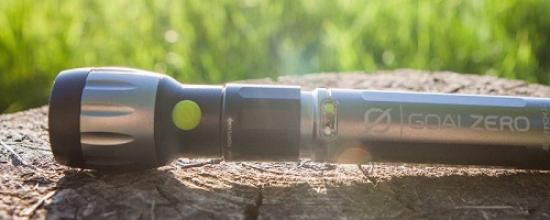 Goal Zero Light
Thanks to Goal Zero, you'll never be without light again. Goal Zero has included various types of portable lighting in its range that are charged by solar power, a USB connection, or, in some cases, both. Goal Zero lighting produces a high volume of lumen, which means that even with a small light, you will be able to light up a large part of your tent, for example.

See the full range of Goal Zero lighting on Outdoorsupply by clicking the link below.
Goal Zero Accessories
For various handy accessories, you can also rely on Goal Zero; think portable speakers, charging cables, and travel bags. Just like the rest of their products, all of Goal Zero's accessories are compact and sturdily packaged, making them a great fit for any outdoor adventure. With these products, you can enjoy a little extra luxury, even during your most extreme outdoor trips.

Curious to see what Goal Zero accessories we can offer you? Then click on the button below for the full collection.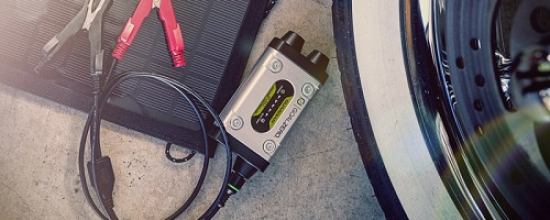 A selection from the Goal Zero collection: