LOWA Brand
LOWA Brand
LOWA in brief: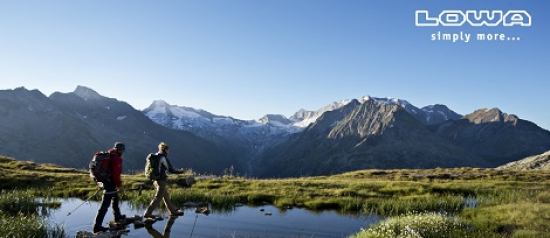 Simply more
LOWA originally started as a small shoe maker company in the German village of Jetzendorf. Johan Wagner started the company in 1923, but soon his son Lorenz Wagner took over and began the production of mountaineering shoes. LOWA was then born. Nearly 100 years later, the company has become a giant in the field of quality walking shoes, selling more than 2 million pairs of shoes worldwide.

Today, LOWA is a major market leader in the German and Benelux countries, whilst also currently expanding in North America, Asia and Eastern Europe. The shoes of LOWA are still produced in Europe today and this combination of tradition and innovation proves to be a success formula for the company, with their shoes standing for safety, comfort, quality and functionality.
Quality
At LOWA, they are not satisfied with second best. It is LOWA's mission to deliver the highest quality shoes that are the safest and comfiest for your needs. The latest technologies and best materials are used to create the stylish designs where no compromise is made. LOWA's practical and highly functional shoes are clearly some of the best provided to you on the market.
Fit
LOWA is famous for the excellent fit of their shoes. Each type of shoe has its own specific characteristics designed around the fit of the shoe, ensuring that everyone can find a fit that is suitable for them.
Technology
LOWA invests heavily in innovation to ensure that the company responds to the latest developments and trends in walking shoes. This ensures that the walking shoes from LOWA are constantly improving to be the best in comfort and safety. A large amount of the shoes feature the Vibram® Soles for excellent cushioning and stability to meet their high standards. LOWA has also designed its own Primaloft insulation, keeping your feet warm on those colder treks.
Which type of LOWA shoes can you choose?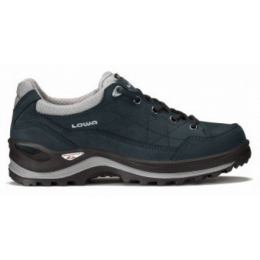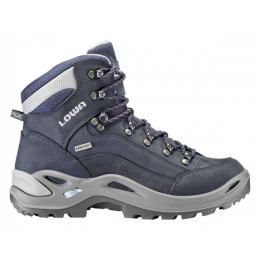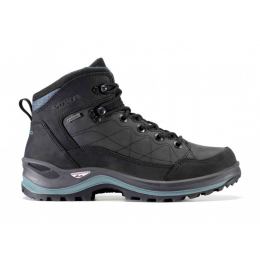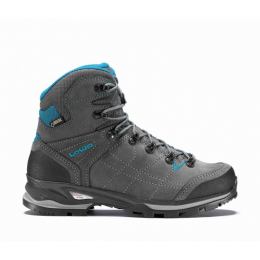 Category A
LOWA Category A walking shoes are a series of low model shoes. In this category, they are often lightweight and more suitable for lighter and flatter terrains.




Category A/B
The LOWA walking shoes in this category are ideal for hilly terrain and suitable to wear for long-distance hiking. Shoes from this category offer more support than Category A and are available in a low or half-high model.



Category B
The LOWA walking shoes from Category B are available in semi-high or high models. These walking shoes are excellent for use on mountainous terrain or during trekking trips through high terrain, such as the Alps. Category B shoes provide great stability and support.

Category B/C
The LOWA Category B / C walking shoes provide optimal support for the ankles. The sole of these shoes are relatively stiff, which reduces the surface of the base. Category B / C walking shoes are especially suitable when travelling long distances with a heavy rucksack.

Fit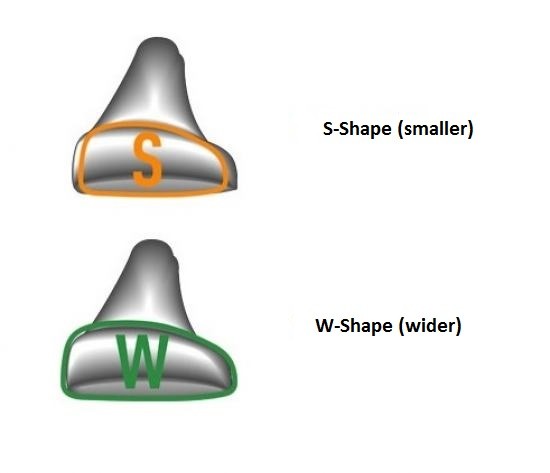 Difference in shape
LOWA applies the shape of any kind of foot to the specific characteristics of a shoe. LOWA distinguish between 4 different foot shapes:

Standard Shape:
For people with normal shaped feet simply follow the standard shoe size.

The S-Shape:
For those with narrow feet, a special S-Shape has been designed. This shape has 5mm less space around the ball of the foot.

The W-Shape:
For those with wider feet, the W-Shape has been designed. This shape has 7mm more space around the ball of the foot.

The WXL-Shape:
For people with wide feet, a special WXL-Shape has been designed. This shape has combined more toe room with extra space around the ball of the foot.
Maintenance Tips
Air and Dry
After returning from your hike or trip, it is advisable to let your walking shoes air out and dry well after every use. The soles in particular absorb a lot of moisture so it is therefore best to remove them to let them dry separately. In leather shoes, it is usually recommended to dry the shoes for at least 24 hours before using them again.
Caution: Never allow your shoes to dry by a heater, fireplace or other heat source. Room temperature is perfectly fine.
Cleaning
If your shoes have become exceptionally dirty it is important to clean them so they stay in good condition to work as well the following time you use them. This is especially the case for leather shoes and should be done using a special detergent for leather. Warm water is suitable for shoes made of other materials. Once cleaned, you should spray your leather shoes with anything that helps keep them protected and water repellent.
Spray / Soak
After cleaning your shoes, the pores of the leather are still open. This means that the leather is able to easily absorb water and moisture so it is important to reconnect the pores. You can spray or soak your shoes in either special spray that protects the leather or lather it in a conditioning cream that also helps to keep the leather's shiny look.It works best to do this when the shoes are still moist from cleaning, depending on your choice of product. After around 24 hours the shoes will be fully protected.
Care
It is important to keep your walking shoes clean and well looked after to gain the most out of their qualities. Even with the shoe's Gore-Tex® membrane, it is important they are well looked after. The use of any special polish, cream or spray will help the shoe to last longer in its great condtion. If the shoes are treated in a warm environment then the products will penetrate the pores of the leather better.
A selection from the LOWA collection: